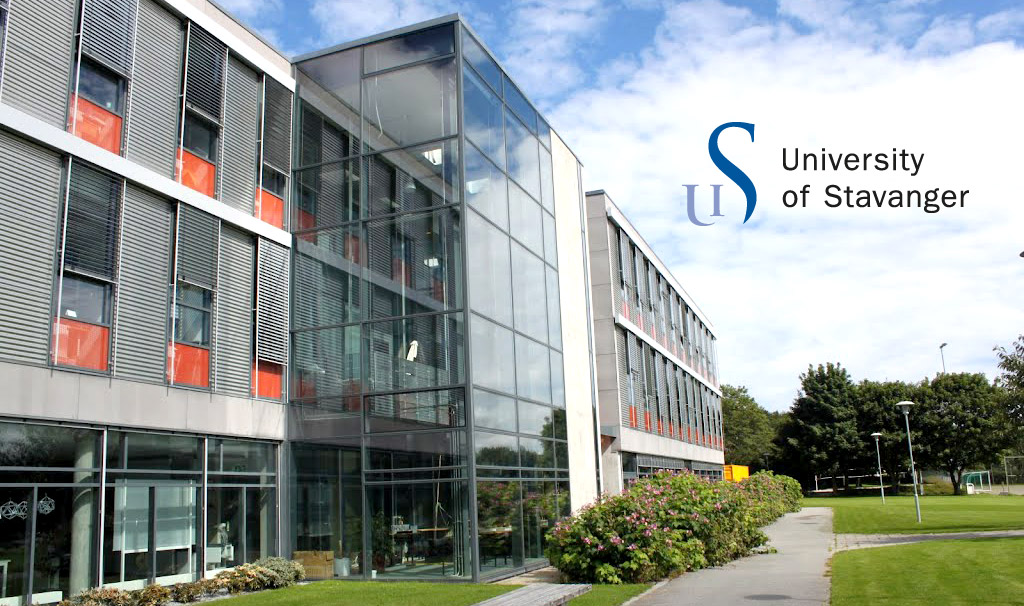 We would like to congratulate the two winners of this year's PMI General Manager Competition at the Norwegian School of Hotel Management, University of Stavanger. The winners will also be rewarded with a field trip to further learn and experience PMI best practices in action at one of d2o's customers in Norway or abroad.
The two best in class and winners of the competition are: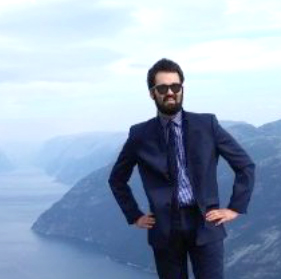 Erlend enthusiastically asserts: "I benefitted greatly from taking the course. It was exciting and invaluable to experience how a hotel operations can be effectively managed using PMI best practices. This course content really supplements well with theories we have been through. Very educational!"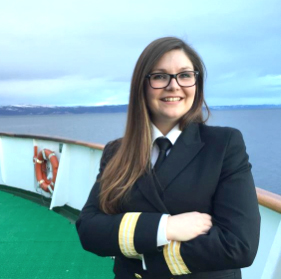 Maya with work experience as restaurant manager states:" It has been very insightful and fun learning experience. I was thrilled to see how easy it was to get a complete overview of all significant aspects of the operations"
A Need For A New Approach To Hotel Management
The proliferation of Revenue Management systems and practice are forcing hoteliers to go from cost-plus to market-based pricing method to grow, or even to sustain, their market penetration.
To deliver healthy profitable results for owners, continuous operational planning and management of resource utilization in-line with daily fluctuating demand has become an essential part of the next generation hotelier craftsmanship.
The traditional period based budgeting and cost control often influenced by silo-thinking practice is losing its relevance. That is why world-class hoteliers are looking to adopt solutions that facilitate seamless collaboration and streamline enterprise wide budgeting and forecasting, so they can dynamically respond to changes in demand – keeping employees productive and preventing waste.
Performance Management Intelligence (PMI), a HSMAI Europe awarded performance enhancing software, is designed to enable hoteliers to do this.
To help the Hospitality Management Schools implement complementary ways to impart knowledge and prepare students for the real-world business, d2o are delivering the GM Competition with the objective to give students the opportunity to be exposed to next generation management solutions and best practices through practical learning and experience.
By running their own hotel operations they will collaborate with and compete against peers in a fun, innovative and engaging way.
How the GM Competition Game Is Delivered
d2o offers PMI, software as a service, with realistic market and property data. Each student has his/her own hotel and is responsible setting price and managing controllable costs to maximize profitability under changing conditions. As the competition progresses, they have to conduct market researches, assess competition and learn to handle key functions like:
Daily occupancy, F&B cost drivers and departmental revenue live forecasting
Food purchasing and stock level control
Productivity management, staffing and scheduling in all departments
Using gamification techniques like PMI index scores and structured coaching, students will:
Get real-time feedback on their individual performance
Be encouraged to creatively solve issues and make decisions
Review and reflect on the cause-and-effect of their individual decisions
Professor Helge Jørgensen: "The lectures on dynamic productivity management best practices are insightful and is brought to "live" through hands-on GM Competition Game."
Professor Helge Jørgensen says that "the educational approach offers a safe and playful learning environment, allowing students to perform key management tasks and test out their own ideas. Students consistently report that the course is intense, educational and exhilarating. In short, d2o's contribution supports very well our teaching ambition at the school, and explains why we have found the partnership with d2o highly valuable since 2011."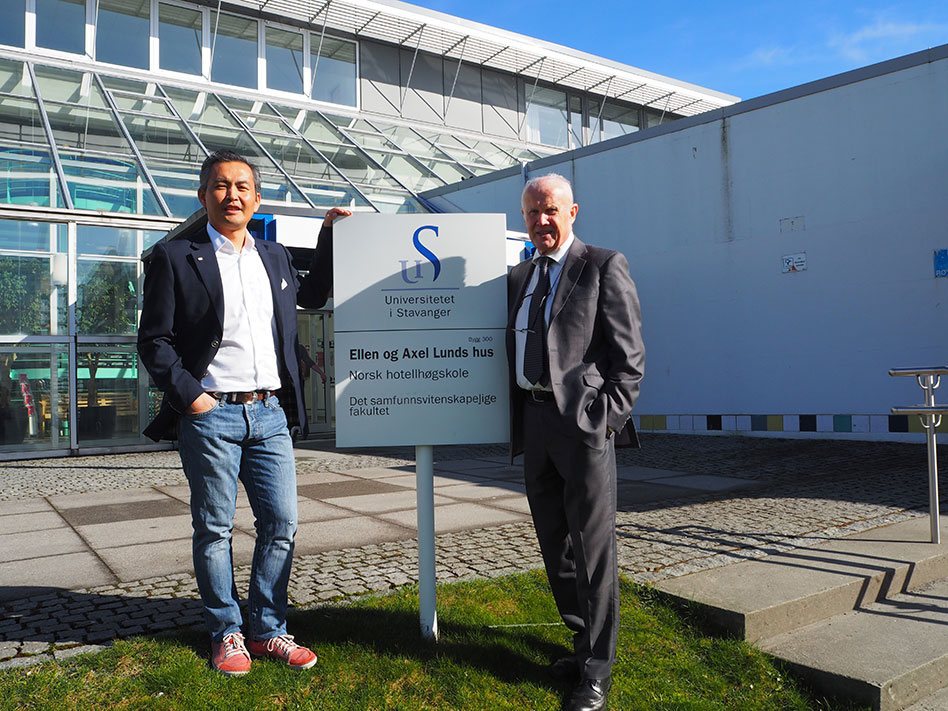 d2o Academy
d2o has delivered University-level courses in Dynamic Productivity Management since 2013 in partnership with University of Stavanger, The Arctic University of Norway, Finnmark University College and Rosen College in Florida USA.