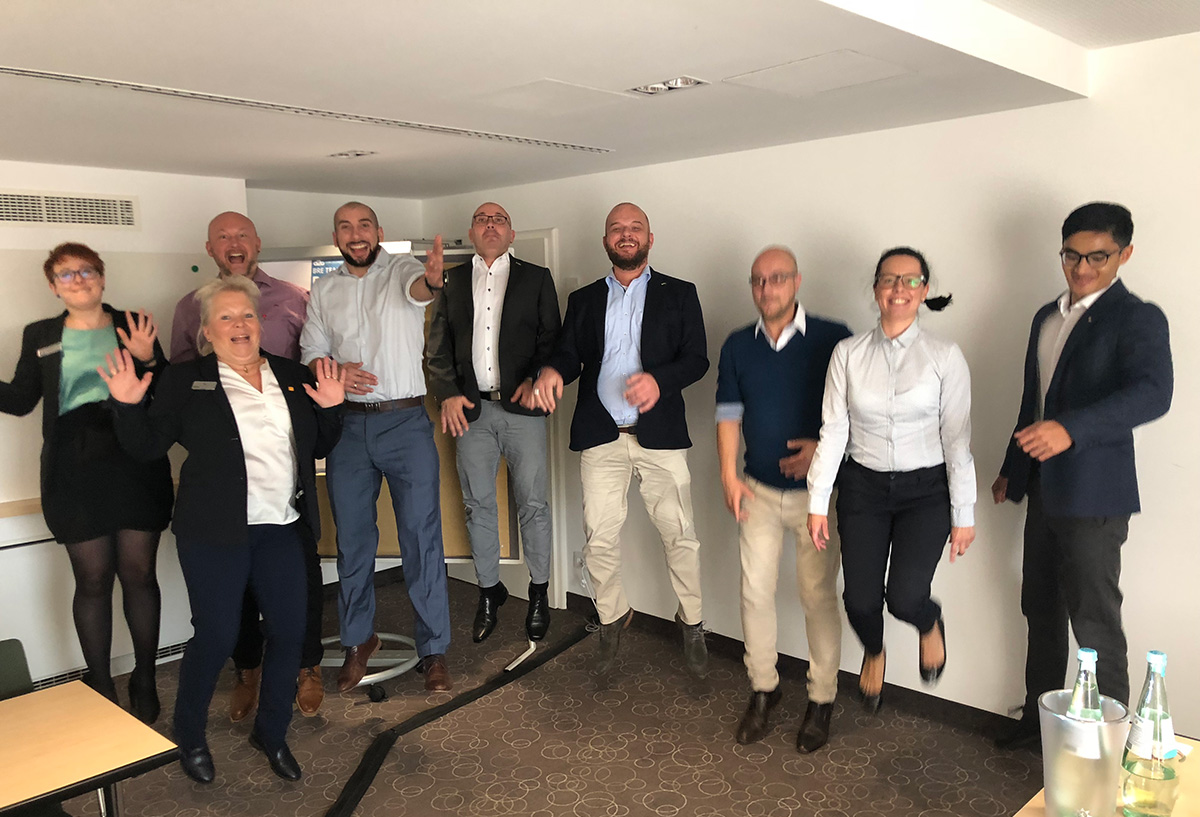 PMI at Park Inn by Radisson Nürnberg, Germany
Eric Cevey and Khoi Pham had the pleasure of visiting Nürnberg this week to implement PMI for the team led by Mr Markus Thomka. The Park Inn by Radisson Hotel is a vibrant hotel with colorful modern decor and is conveniently located near the historic city center.
During two days of intense training, the team really showed a commitment to learn all about PMI and Productivity Management Excellence.
Such a committed team can drive success. And PMI can provide the steering wheel.
Holger Herrmann, Regional Director Germany, also joined the session on the first day adding a lot to the group dynamic and the discussions. With the whole team strategically looking at the dashboard, Park Inn by Radisson Hotel Nürnberg will be driving the scenic route to productivity.
Thanks to
Markus and the team for the very nice two days in your beautiful city.