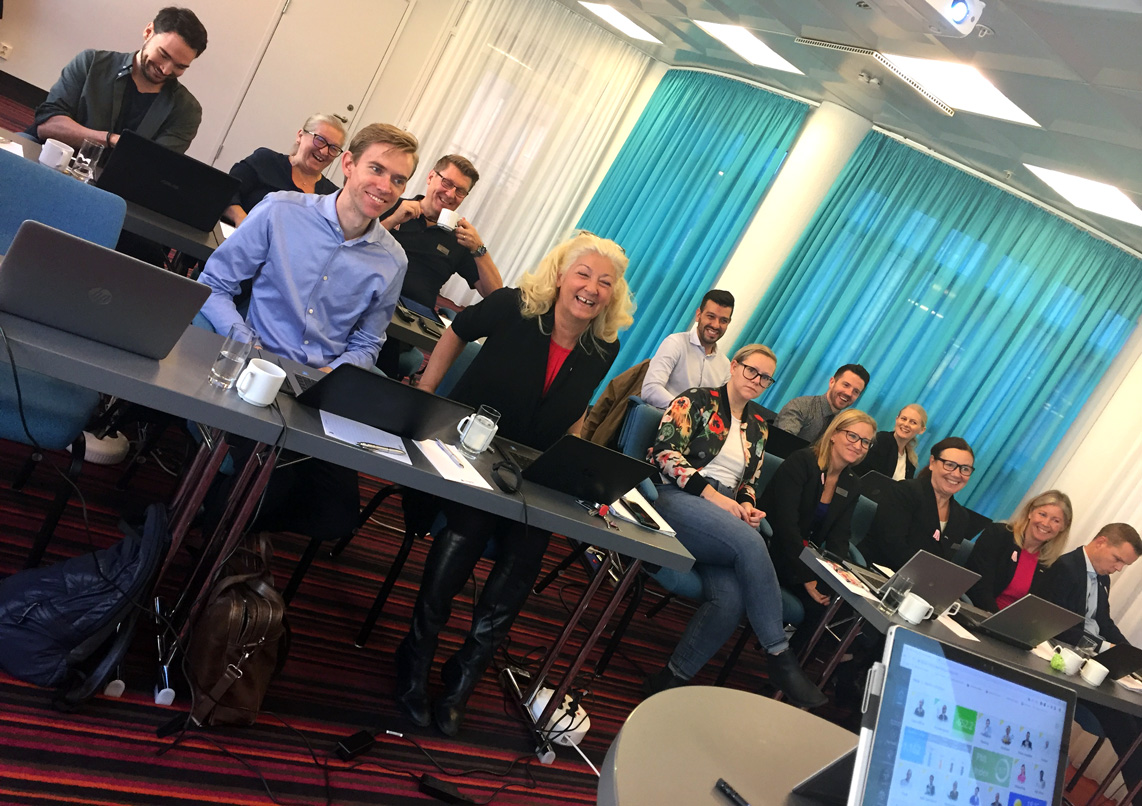 PMI at Radisson Blu Malmö, Sweden
Radisson Blu Malmö is known for double-sized rooms, yet the d2o Red BRE Team was most impressed by a very enthusiastic group of hotel professionals. They were also joined by staff from the Radisson Collection Royal Hotel, a pioneering property designed by Arne Jacobsen in Copenhagen. We must commend the M&E team for ensuring our most well prepared event during this October visit to Malmö.
Like any good system relying on data, the mantra was 'quality in, quality out.' The challenge of actually updating the timekeeping systems was a Management Change way of thinking. The BRE Team provided key strategies to ensure timely data will be utilized for forecasting with PMI. This means that Radisson Blu Malmö and Radisson Collection Royal will now be predicting rather than reporting hours while using PMI as a planning tool.
PMI helps you plan for productivity rather than just report the status quo.
Thanks to
Thank you for the wonderful hospitality and well prepared Meeting Facilities provided by Sonja Dive-Dahl, GM.