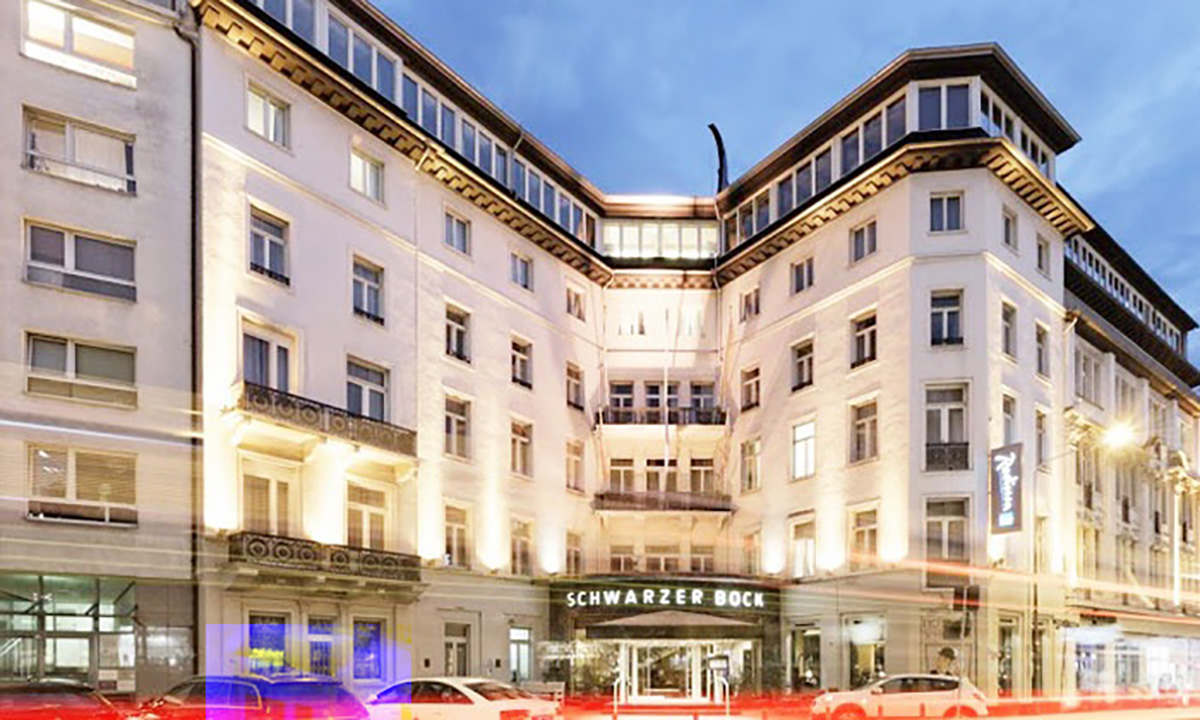 PMI at Radisson Blu Schwarzer Bock Hotel Wiesbaden
Having the pleasure of performing PMI on-site training at one of the oldest hotels in Europe, the Radisson Blu Schwarzer Bock Hotel Wiesbaden, was a privilege in itself. Being accompanied by three Radisson teams engaged and eager to learn was an additional treat! Thanks to Radisson Blu Frankfurt & Park Inn Frankfurt for joining us.
Opened as a bath house in 1486, the "Schwarzer Bock" has a rich history leading up to it's most intensive renovation completed in 2010, which continues to honor the century-old tradition of spa culture. Eric and Liselott had three great days exploring the PMI Universe at this historic hotel.
Contractors have restored the beautiful physical structure. Now they will be renovating the internal operations with PMI.
The Radisson teams had great discussions about live forecasting and how accurate predictions of daily activity levels can drive productivity. They also discovered that PMI will ensure quality guest service and team member satisfaction simultaneously! We see good progress at the properties as they already have a good start on their journey to the land of productivity 🙂
Thanks to
Thank you to Helge Lütters and the Radisson Hotel Group teams!