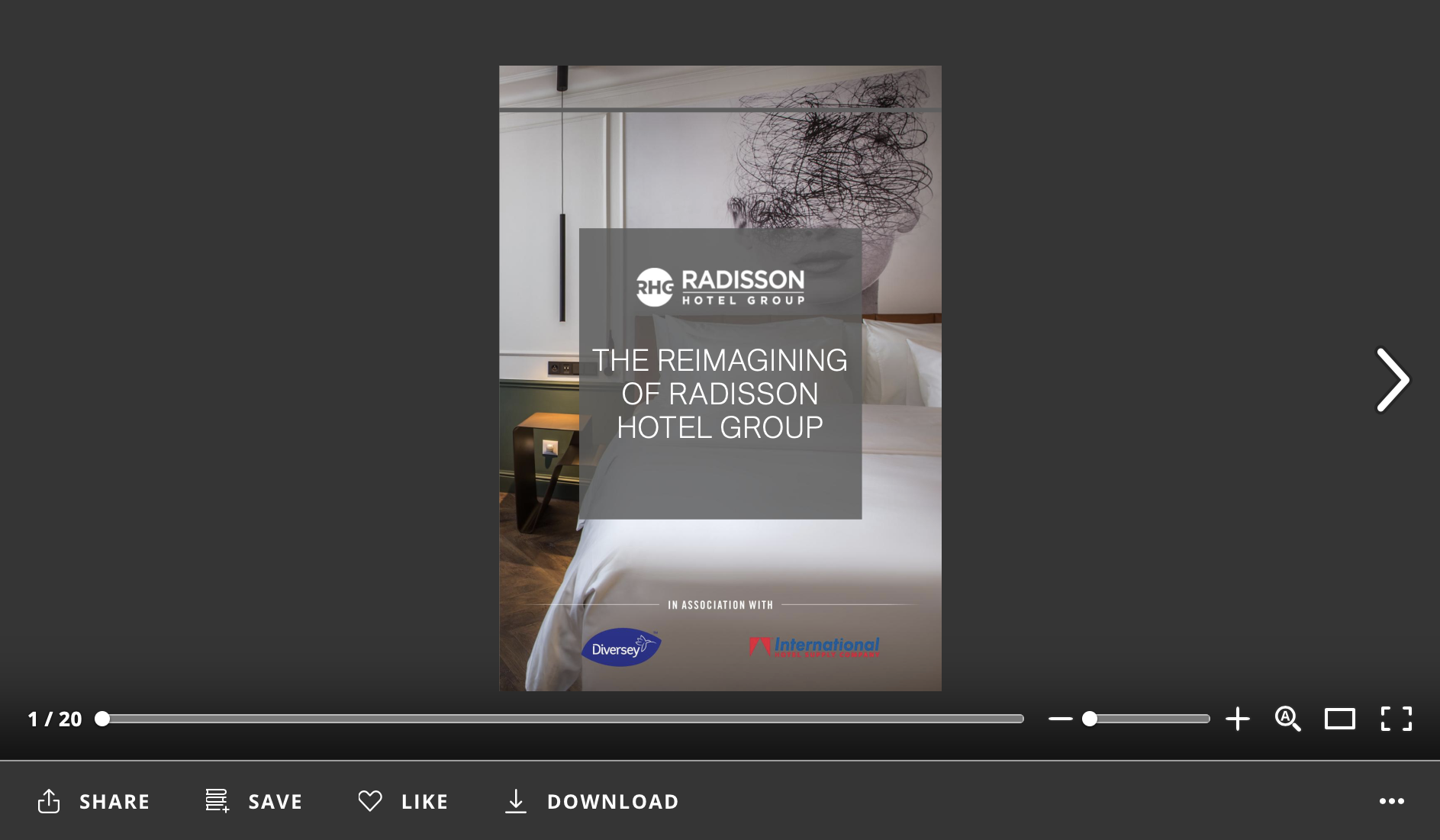 "Our vision is to create a better and more predictable work-life for the customers by empowering them to easily allocate resources where and when it is most needed to create the promised guest experience."
This fits well with RHG's Destination 2022, a 5-year plan, and made d2o the partner of choice to help introduce Productivity Management Excellence.
Gonzalo Carpintero, VP EMEA Operations, points out: "Last year, we had outstanding results – they were in fact the best results in the history of Radisson Hospitality AB – but we were able to do something very important: we were able to not only maintain the quality levels but also slightly increase them compared to our competitors.
The secret behind this operational success? It might be down to the company's unwavering commitment to quality, or it may partly lie in the group's dynamic use of technology. "We are trying to support best practice operations with technology," Carpintero explains, noting how the firm is using digital tools to promote productivity and automate day-to-day operations."
Read the whole story here:
Hands-on exploration!
Explore first-hand what PMI can do for your business.
Contact us now to book a webcast demo of the PMI Suite. Alternatively, get your own login so you can play around and familiarize yourself with the tool.
Talk to our experts!
Our Benefits Realization Enablement (BRE) team is there to answer your questions. They ensure you make the most of PMI' powerful solutions.
Reach out today and we'll create a custom approach with you.
Face to face!
Ready to embark on a journey to soaring productivity and profitability levels with PMI? A d2o representative will meet with you in person to help set you up, train you and your team and make sure you're off on the right track.
Need more proof?
Does that all sound way too good to be true? We don't expect you to take our word for it.
That's why we've put together a case study about our client Pandox Hotels and the amazing results they've gotten from PMI.