Report 3: Trial Balance (trial_balance)
1. Back in the report overview, write trial in the Report field and click on Search
2. Choose Trial Balance (REP name should be trial_balance)
3. Click on OK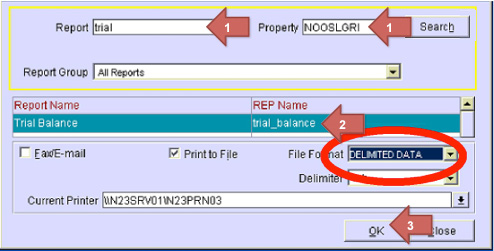 4. The date should be yesterdays date, click on File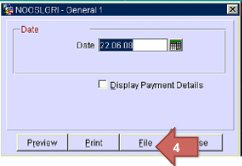 5. Click on Save
6. Choose disc: J:\nightrun (NB: disc and folder may be different – check property specific instructions)
7. Enter the filename trial_balance.txt
8. Click on Save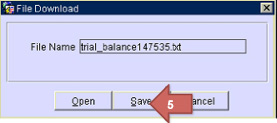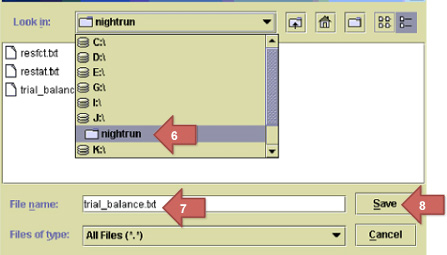 Export of historic revenue data
Since there is a need for a 12-month worth of historic revenue data, this report is also often used this purpose.
Unless the daily export files are available and ready for re-use for PMI historic data purpose, the limitation is that a date "From" and "To" range cannot be defined on this particular report in Opera. Therefore, the report would need to be run 365 times – one per day to get a revenue file for each day – 12 months back in time.
An example: if PMI is to go live (i.e. be ready for business use) on Jun. 1st 2012, the historical revenue data load needs to consist of values pertaining to Jun. 1st 2011 up until and including May 31st 2012.