About d2o – How It Delivers on
Productivity
Learn more about d2o and how we've been taking real productivity and quality performance to the next level for the hospitality and catering industries since 2000.
The Art and Science of
Productivity
d2o is the pioneer and leading provider of real-time performance management tools.
Our solution is trusted by over 4000 managers in 400 of the world's leading independent and chain hotels, as well as by leading hospitality management schools to train the next generation hoteliers on how to manage performance dynamically.
Our customers are creative thinkers who empower people within their organizations to make better decisions. We are proud to offer them a proven performance management solution which helps their organizations achieve their goals.
We stand behind our work with a money-back guarantee based on our proven track record with up to ten times ROI.
-Young Ngoc Nguyen | CEO and Founder
What do we wish for our  
customers?
"Our vision is to create a better and more predictable work-life for the customers by empowering them to easily allocate resources where and when it is most needed to create the promised guest experience."
How do we achieve this for our customers?
Data Science Mission:
"To empower the hoteliers with analytics and optimalization so they can easily allocate resources where and when it is most needed. PMI shall be adopted because of its superiority as measured by accuracy and ease of use."
Benefits Realization Enablement Mission:
"To help the customers develop a distinctive productivity improvement leadership that substantially and sustainably reduce waste and costs. We will act with integrity and develop enduring relationships."
Moving from Deadline to
Online
In the hospitality industry, deadlines are everywhere. Whether for a forecast, budget, report or specific task, time limits are always on the horizon.
While they're supposed to ensure smooth operations, they often fail to encourage what's truly the key to efficient planning and performance management: communication.
At d2o, our team is made up of industry veterans who have experienced this first hand. This is why we understand your challenges and frustrations and are dedicated to making a difference – one which will use online solutions to enable you to collaborate effectively with your colleagues and management instead of chasing the next deadline.
Technology, business and hospitality experts agree: d2o's PMI system is becoming the new industry standard. That explains our numerous awards and that students at leading hospitality schools are being trained to embrace our approach to performance management from the very beginning of their career.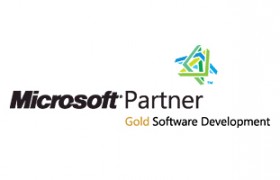 That's not it! Check out the rest of our awards.
It is our mission to encourage communication between departments and empower team members to take ownership of decisions which will move your organization towards its goals of increased productivity and efficiency.
Comprehensive Data
Our tools use real-time data to create accurate forecasts and help you choose how you allocate your resources in the most efficient, profitable way.
Versatile Insights
Our systems provide insights useful to everyone in the hotel ecosystem, from team leaders to department heads, from general managers to regional VPs.
Unrivaled Customer Service
Our team of dedicated experts ensures your onboarding experience is as smooth as possible. To ensure you're getting the most out of PMI, we check in with you periodically.
Find out more about d2o and how all this can help you!
Our customers are the forethinkers of the hospitality industry. They understand the importance of empowering their teams by providing the tools they need to move their organization forward. Companies we work with are aware that to stay ahead in today's constantly innovating world, it's crucial to leverage the power of data in every area of operations.
If you want to stay ahead of the game and join the ranks of those dedicated to optimizing their performance, efficiency and profitability, get in touch with us now to learn more about d2o and how PMI can help you make a lasting difference from day one.
Hands-on exploration!
Explore first-hand what PMI can do for your business.
Contact us now to book a webcast demo of the PMI Suite.
Talk to our experts!
Our Benefits Realization Enablement (BRE) team is there to answer your questions. They ensure you make the most of PMI' powerful solutions.
Reach out today and we'll create a custom approach with you.
Face to face!
Ready to embark on a journey to soaring productivity and profitability levels with PMI? A d2o representative will meet with you in person to help set you up, train you and your team and make sure you're off on the right track.
Need more proof?
Does that all sound way too good to be true? We don't expect you to take our word for it.
That's why we've put together a case study about our client Pandox Hotels and the amazing results they've gotten from PMI.